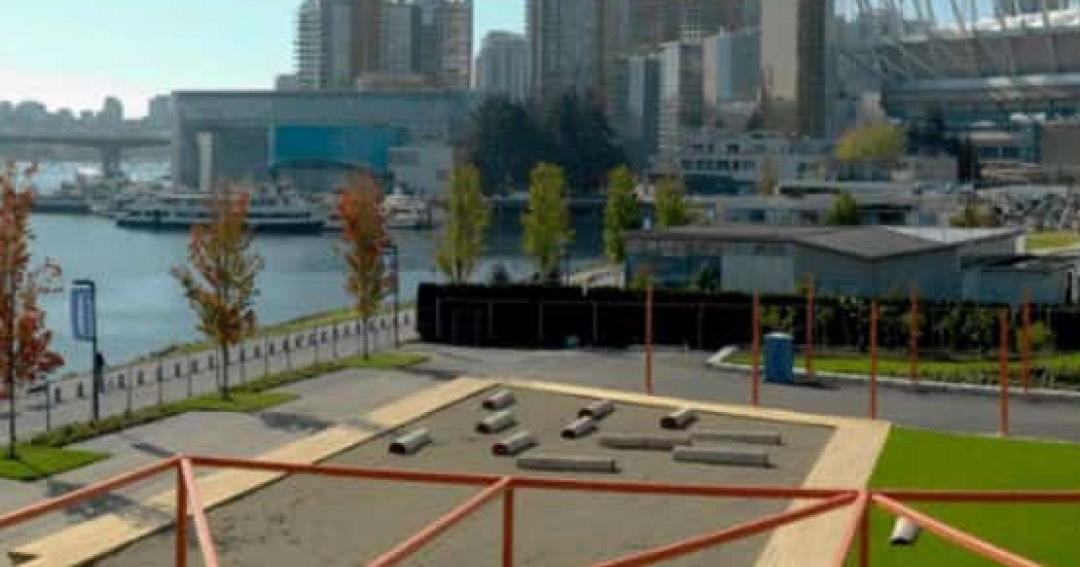 Attend the unveiling of this massive, waterfront park in False Creek this Sunday
By Elana Shepert, Vancouver Is Awesome
Published September 28, 2018
This Sunday, September 30th, a beautiful, waterfront park will open in Vancouver's Northeast False Creek.
Concord Pacific, Vancouver's largest provider of parks, will open its latest neighbourhood park, Concord Community Park, for public use. The beautiful, 3.5 acre offering will stretch along the water and provide a number of amenities that reflect the needs of the growing number of families in the Northeast False Creek neighbourhood.
What's more, the celebration will include a Free Community BBQ Lunch, as well as a number of other exciting activities. Guests may enjoy music, children's entertainment, and yoga in addition to the BBQ.
Following the CIBC Run for the Cure, the event starts at 11:30 am sharp.
While the park will be available to the community, it isn't being funded by taxpayer money. In fact, the new park is being entirely financed by Concord Pacific.
The park will have include everything from beach-inspired zones to a basketball court, ping pong tables to a volleyball net, and much more.
"Concord is excited to provide Concord Community Park for the greater neighbourhood. We have been providing the City with amenities for more than 20 years, including three kilometres of seawall, the Roundhouse Community Centre, three daycares, playgrounds, and of course, parks," said Concord Pacific's Senior Vice-President of Planning Matt Meehan.
"We support the communities we develop in with amenities, programming, and city-wide events, and enjoyed working with the False Creek Residents Association and PWL Partnership in programming this interim park."
With that being said, the park won't be a permanent feature in the area. In fact, it is only serving as a temporary space for a couple of years. After this time, the developer plans to create a long-term design for the area.
Concord Community Park Celebration
Time: Sunday, September 30th at 11:30 am
Location: Concord Community Park