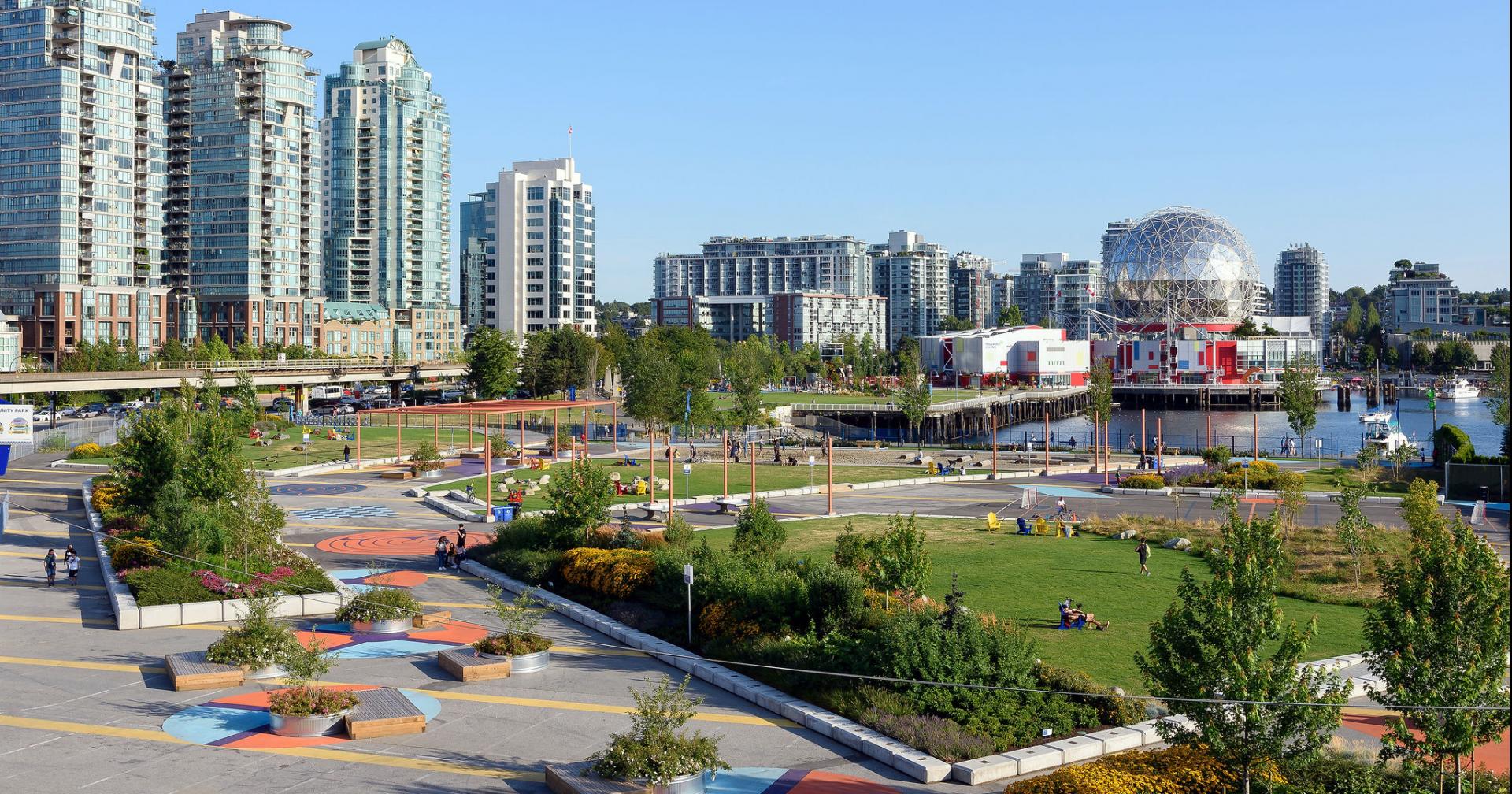 Concord Pacific temporary Community Park now open in False Creek
Published December 12, 2018
Concord Pacific's new community pop-up park in Northeast False Creek is now open, designed by local landscape architecture firm PWL Partnership.
The 3.5 acre pop-up park has been decades in the making, much to the frustration of nearby residents in the Citygate development. The residents, through the False Creek Residents Association, put pressure on the city to compel Concord to develop an interim park while the area waits for redevelopment. 
The interim park features several seating areas, overhead lighting, picnic tables, volleyball court, ping pong tables, street hockey and grassy areas for play and relaxation.
The pop-up park is temporary — a more permanent park will be developed and designed by James Corner Field Operations of New York City and PWL Partnership once Concord develops its lands to the west of Carrall Street.
The interim park and its operating costs are being fully funded by Concord Pacific.