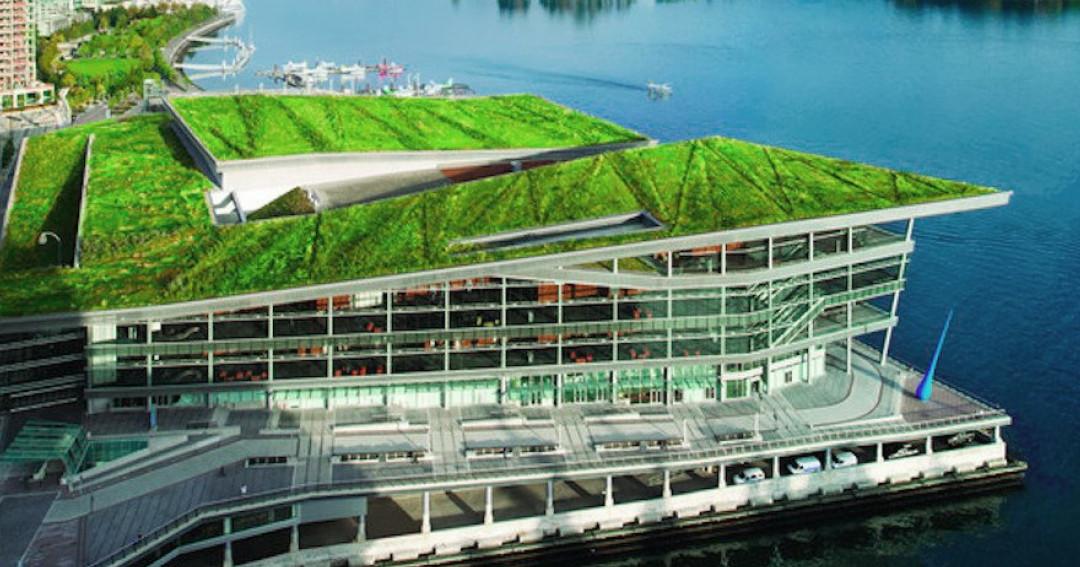 Vancouver Convention Centre is officially the world's greenest convention centre
Published October 10, 2017
It has been nearly nine years since the West Building of the Vancouver Convention Centre opened its doors, and it is still making waves for its high standard of green building design.
The expansion wing of the convention centre has just received a LEED® Platinum certification, version 4, for existing buildings' operation and maintenance. It adds to its 2010 new construction Platinum certification, which is the highest level of the LEED® green building rating system.
The second Platinum accolade is based on its operations relating to waste management, energy efficiency, indoor water use reduction, and facility maintenance and renovations.
With the new certification, the convention centre is now the first double LEED® Platinum convention centre in the world.
"When we opened our West building, we set out to be a global leader in sustainability to make a difference in our community and global industry," said Ken Cretney, President and CEO of the BC Pavilion Corporation, the provincial crown corporation that operates the convention centre and BC Place Stadium, in a statement.
"I am extremely proud of our team for its dedication and hard work to further our sustainability program, resulting in this prestigious second Platinum designation."
The convention centre was built with a six-acre green roof, a restored marine habitat, a black water treatment plant that recycles grey and black water for toilet flushing and green roof irrigation, a seawater heating and cooling system, floor-to-ceiling windows that allow natural light to pour in, and local wood materials harvested in a sustainable manner.
The green roof also boasts four beehives home to thousands of bees that pollinate the green roof and provide honey for the in-house kitchen.
Numerous conventions, meetings, and events have been held in Vancouver due largely in part to the expansion building.
This includes its role of hosting three SIGGRAPH conferences, including the upcoming event in 2018, and being designated the annual home of the prestigious global TED Conference.
In 2025, the convention centre will be the main venue for the International Convention of Alcoholics Anonymous, which will attract 48,000 attendees from around the world, making it the largest single convention in the city's history.