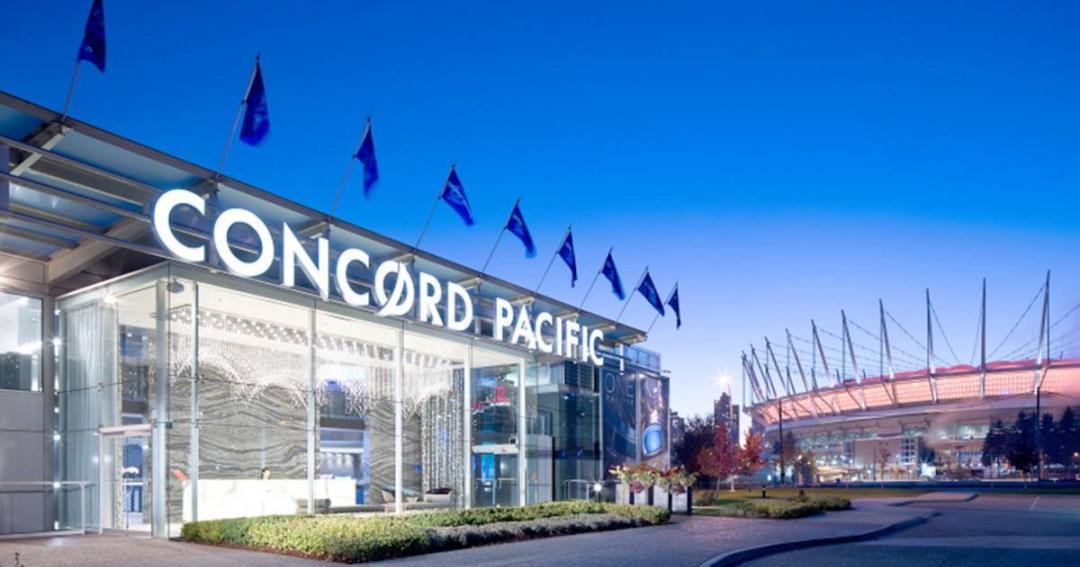 Concord Pacific plans to create interim park on the northeast side of False Creek
By Carlito Pablo, The Georgia Straight
Published January 31, 2018
Vancouver may have a new downtown waterfront destination this summer.
Concord Pacific is transforming a third of its False Creek North property between B.C. Place Stadium and Science World into a temporary park.
The public space was offered by the property developer as part of its application to continue using the site at 88 Pacific Boulevard as a presentation centre.
The interim park will be located on the eastern side of the property, which has been used as rental space for special events and shows like the Cirque du Soleil.
According to Patsy McMillan, chair of the False Creek Residents Association (FCRA), the City of Vancouver's development-permit board has approved Concord Pacific's proposal.
The FCRA previously battled and lost to Concord Pacific in court over the company's commercial use of the almost four-hectare site.
In 1990, the entire area was designated for park use by the city in its official development plan for False Creek North, wherein it will become an extension of the adjacent Creekside Park.
However, the delivery of the new park is tied to the development of a neighbouring Concord Pacific property, which is subject to a deal involving the B.C. provincial government and the city over the remediation and transfer of contaminated soils.
As Concord Pacific's permit to use the site for its three presentation buildings was about to expire, the company approached the city, park board, and FCRA for an extension and its offer for an interim park.
According to FCRA chair McMillan, her organization met three times with PWL Partnership Landscape Architects Inc., which has been retained by the property developer, over the design of the public space.
McMillan said that the more than one-hectare spot will include three lawns and a separate part that is planned to be "sandy like a beach".
"I think after waiting for 27 years for a park to be there…people are excited about seeing something other than cement there for the first time in all these years," McMillan told the Georgia Straight in a phone interview, "and it's going…to be used by the community as well…[and] anybody else in Vancouver who goes there."
Although the provision of the public space might be welcome progress, McMillan stressed that it is not yet the permanent park that residents have longed for in the area.
According to McMillan, Concord Pacific is paying to build and maintain the field, which will remain part of its private property until its other land in False Creek North is developed.
McMillan said the recreation area is expected to be completed between June and September this year.